Experience the Magic of Bridgerton with The Sparkle Band's String Quartet
From the stunning Regency era costumes to the captivating music, Bridgerton has become a global sensation. And now, you can bring that same magic to your wedding with the help of The Sparkle Band's Bridgerton-inspired string quartet.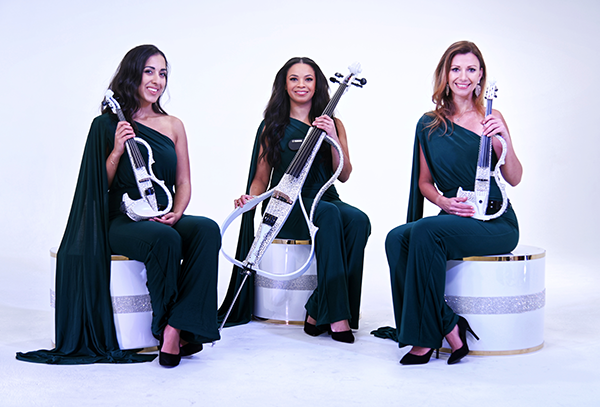 From the Screen to the Aisle: Bridgerton-Inspired Wedding Music

Transport your guests back to the elegant and romantic era of the Netflix hit series, Bridgerton, with the Bridgerton-inspired string quartet by The Sparkle Band.

Our quartet is comprised of three to four incredibly talented musicians, have performed with some of the biggest names in the music industry, including Ed Sheeran, Michael Buble, and many West End shows. With each bringing their own unique style and skillset to the group.

The Sparkle Band's Bridgerton-inspired string quartet comprises one or two violins, a viola, and a cello. Each instrument is expertly played by one of our talented musicians, and all are adorned with twinkling diamantes that add an extra touch of glamour and elegance to your event.


Bring the elegance, romance, and charm of the Bridgerton's music to your wedding, party or event

The string quartets full complement of twinkling diamante-covered instruments creates a visual spectacle like no other, allowing them to turn even the humblest of stages into a glitter ball of delight.



The Sparkle Band's Bridgerton-inspired string quartet performs at parties and weddings all over the world.


Our performances are highly customisable, from playing a mix of classical pieces, to contemporary covers, you can choose the pieces you want us to play and the style of music that best fits your event.

Our Bridgerton-inspired performances can elevate your event to the next level. Whether you're planning a wedding, corporate event, or private party, The Sparkle Band's string quartet can create a sophisticated and elegant atmosphere that your guests will remember for years to come.

It's the perfect way to bring the magic of the show to your wedding and create an unforgettable experience for you and your guests. So, why wait? Book The Sparkle Band now and create an unforgettable Bridgerton-inspired experience for your wedding or event.